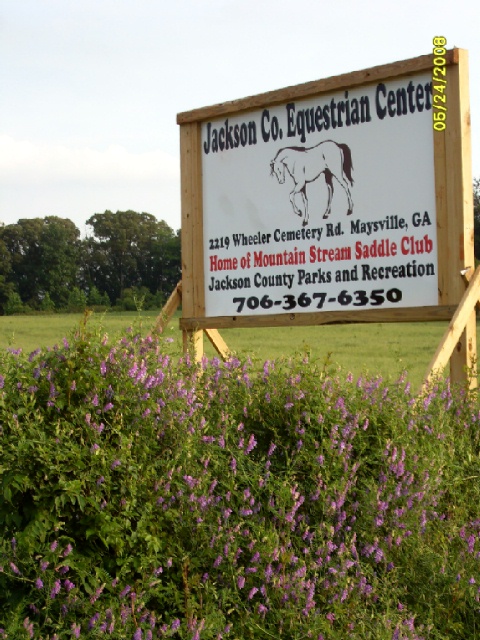 Welcome to Mountain Stream Saddle Club
We are located at:
Jackson County Equestrian Center
2219 Wheeler Cemetery Rd.
Maysville, Georgia 30558.
MSSC welcomes everyone to come out and enjoy
some good fellowship and fun.
MSSC shows are held on the 1st Saturday of the month,
be sure to check the Calendar of Events for show dates.
The pleasure classes of our shows begin a 10:00am.
Running classes will not start before 2:00 pm.
There are lots of classes to choose from.
Are you new to the area, or been here for awhile and didn't know about the Equestrian Center?
Looking for something to do?
Come and watch the Mountain Stream Saddle Club shows, it is FREE!!!
We even have a Stick Pony Class for the little ones.
We can provide a stick pony for you or you can bring your own.
As we look to the future of the 2020 show season there is much uncertainty. As much as we wish to see all of our members we also want to help maintain the health and well being of our members. For that very reason the June 6, 2020 show has been canceled.
***If you have any pictures that you would like to have put on the website, you can email them to mountainstreamtres@gmail.com***

If you can not find the information that you need
please email any questions that you might have to